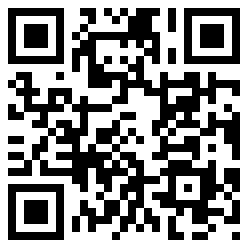 What are QR codes?
QR stands for Quick Response, and is essentially a visual hyperlink. When you come upon a QR code, simply take a picture of it or scan it on your smartphone (apps that read QR codes are free and easy to download). Then, the QR code will automatically redirect you to a website, image, or text.
Try the QR code above as an example, it should link you back to this blog.
How can I use it in the classroom?
QR codes are a fantastic tool for making the classroom both interactive and a place of 21st century learning. By embedding them in activities or assignments, educators can appeal to the smartphone tendencies of modern-day adolescents!
Here's 8 ways to incorporate QR codes:
QR code scavenger hunts – put QR codes around the classroom/school and have students use smartphones to complete activities at each code, or receive clues to the next code
Important links – put QR codes on handouts that link to important resources so students can directly access links via phones/computers
News blasts – link QR codes to important school, community or classroom news for mobile publicity
Assignment reminders – link QR code to list of upcoming assignments so that students can access list on their phones at all times (they'll be less likely to lose this list!)
Polls, quizzes, surveys – link QR codes to forms you want students, fellow educators or even parents on Back to School Night to fill out
Video – create a QR code link to a video that you want students to watch but don't have time to view in class
Bibliography – create QR codes as bibliographies so students can instantly explore background information
Do Now! – use QR codes as warmups, or exit/wind-down activities
Where can I create QR codes?
There are many free, online sites that have easy QR generators – simply input the link, text or image and they will create the QR code. Here are a few I have used with success: