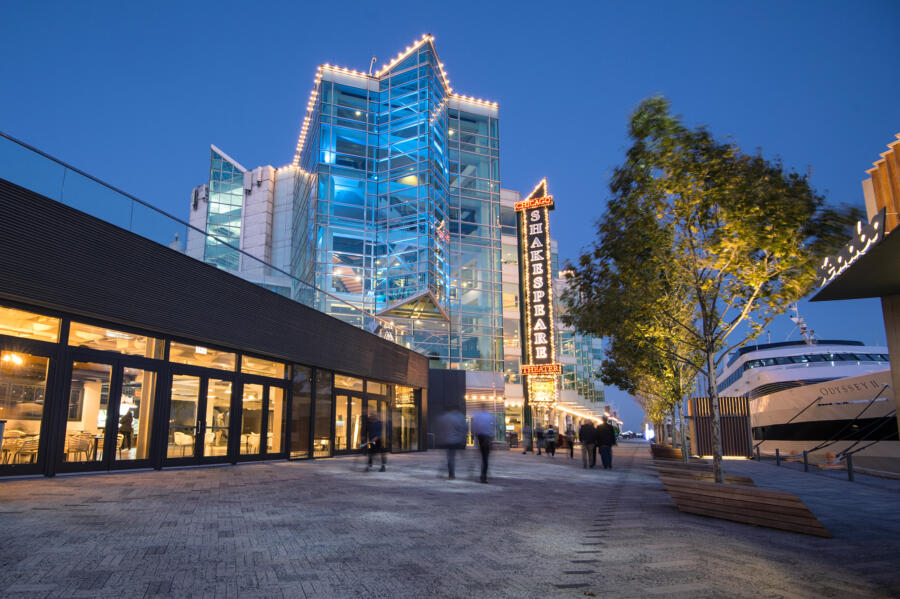 February may be a shorter month, but there's no shortage of things to do in Chicago this month. Try a new cuisine during Chicago Restaurant Week, snowshoe by the snowy lakefront, celebrate Valentine's Day, explore a new museum exhibit, honor Black History Month, and so much more. Check out our list of favorite Chicago activities and events to enjoy this February 2023.
Top events in Chicago this February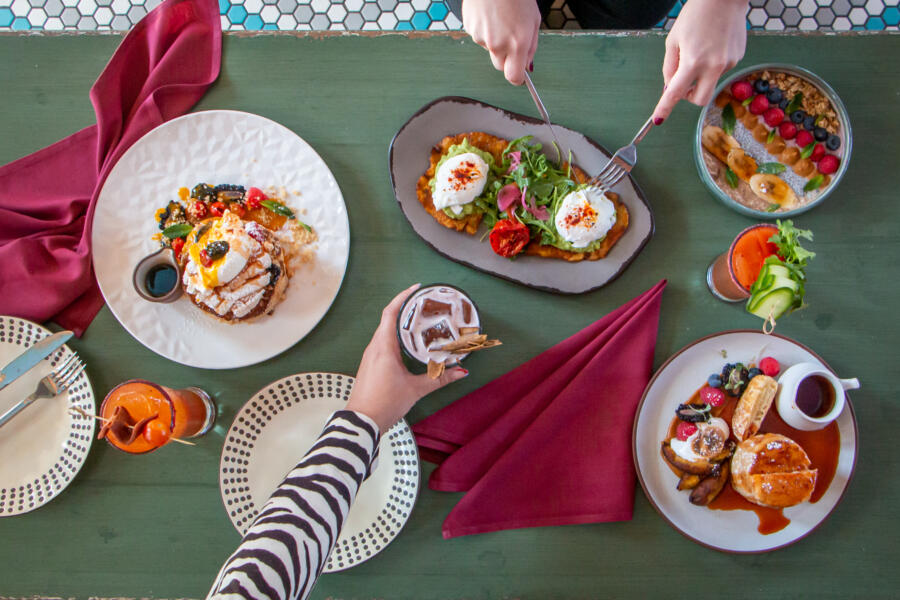 Find great dining deals during Chicago Restaurant Week (through Feb. 5): This year is the 16th annual Chicago Restaurant Week, when over 300 of the city's top restaurants serve special prix-fixe menus for brunch, lunch, and dinner. 
Grab discounted tickets for Chicago Theatre Week (Feb. 16 – 26): Experience dramas, ballets, musicals, comedies, and more for $15 or $30 (or less!) during Chicago Theatre Week.
Sip your heart out at Cider Summit (Feb. 4): Sample your way through over 150 selections of hard ciders from local, regional, and international producers at this year's largest hard cider festival.
Check out the Chicago Auto Show (Feb. 11 – 20): Car lovers won't want to miss the iconic Chicago Auto Show, returning to McCormick Place with concept vehicles, supercars, interactive activities, and more.
Eat out during Chicago Black Restaurant Week (Feb. 12 – 26): Two weeks of special deals and events will be taking place at Black-owned restaurants and businesses throughout the city.
Skate in the shadow of The Bean (through February): Skate with a city view at Millenium Park's ice rink. Admission is free, but online ticket reservations are required.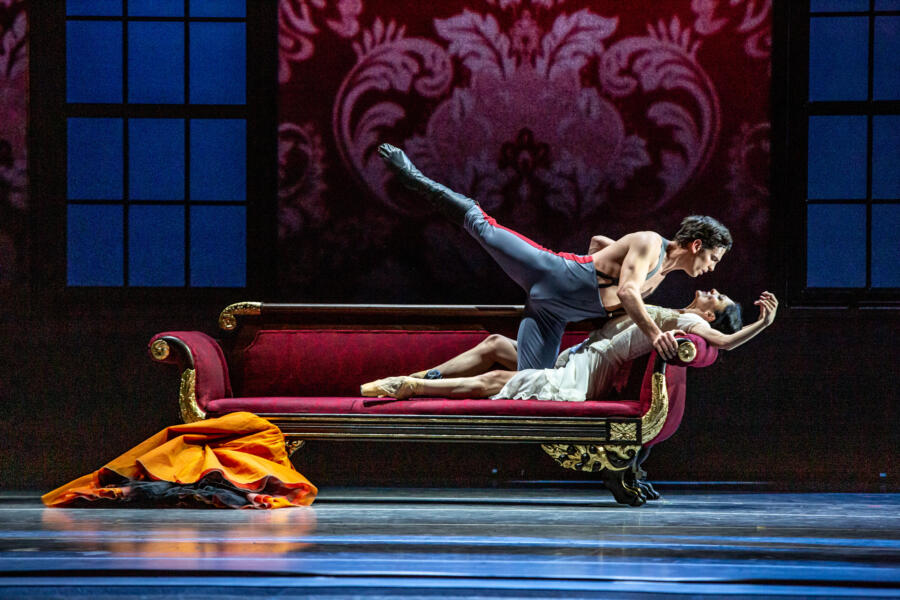 Dive into local history on a Chicago Mahogany Tour (Feb. 11 and 25): Join the TikTok-famous Chicago historian Dilla on a tour of historic Bronzeville, including fascinating stories and landmarks of the city's Black Metropolis.
Explore the outdoors on Northerly Island (Feb. 25): The free Polar Adventure Days return to the lakefront, with husky sled teams, snowshoeing, winter crafts, and more.
Enjoy craft beers during Winter Brew street festival (Feb. 25 – 26): Bundle up, beer lovers! The 11th annual Winter Brew festival will take place outside along Lincoln Avenue in Lincoln Square, featuring a variety of craft beers and winter warm-up foods.
Enjoy the Orchid Show at Chicago Botanic Garden (starts Feb. 11): There's nothing quite like this orchid display at the Chicago Botanic Garden, featuring more than 10,000 blooms from all over the world. 
More events in Chicago this January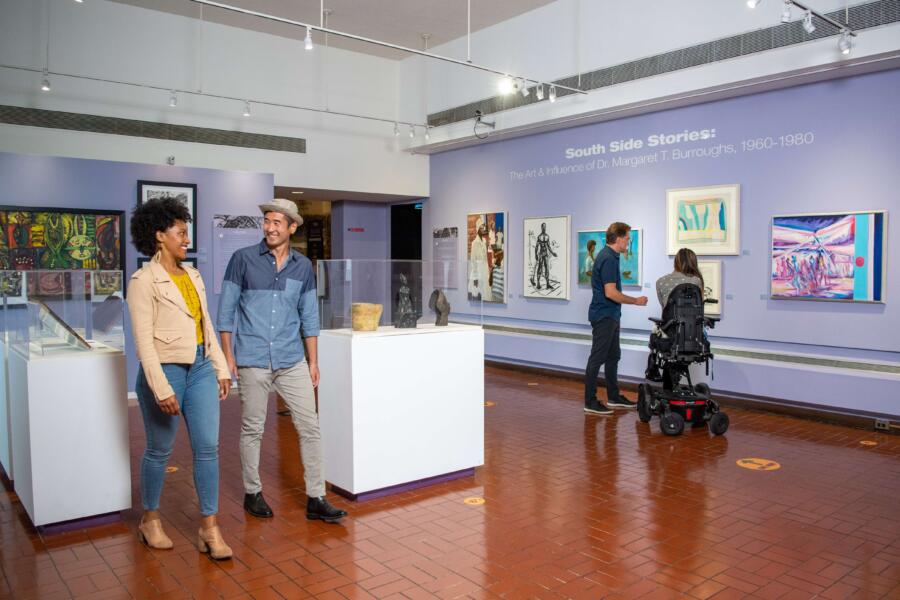 Find your zen at Butterfly Haven Yoga (various dates): Enjoy a rejuvenating yoga practice inside the peaceful Peggy Notebaert Nature Museum, as live butterflies flutter overhead.
Celebrate Coffee Month at the Starbucks Roastery (through February): There's plenty for coffee lovers to enjoy at the world's largest Starbucks this month, including tastings, tours, and classes.
Explore Pompeii ruins in a new exhibit (opens Feb. 23): This limited engagement at the Museum of Science and Industry includes real artifacts and immersive multimedia experiences.
Attend an event at the DuSable Black History Museum (throughout February): The DuSable will be showcasing a variety of events throughout Black History Month, highlighting black photographers, a history of black politics, stepping performances, a writer's workshop, and much more.
Have cocktails with cupid at Chicago Vintage Fest (Feb. 12): Peruse the wares of 20 vintage and handmade vendors while sipping on Valentines-themed cocktails inside stunning Thalia Hall.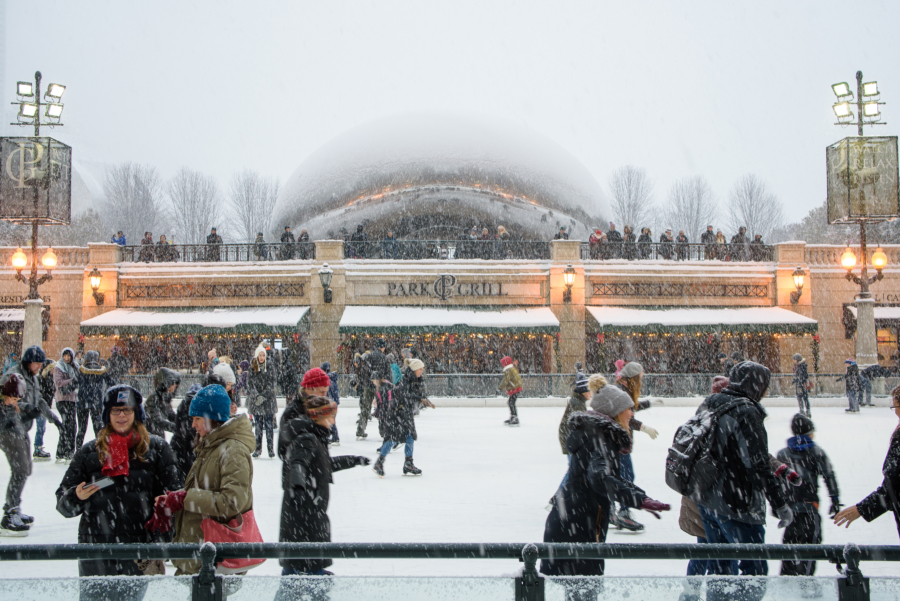 Catch a show at The Second City (throughout February): This famed comedy club will celebrate Black joy this month with a brand new show, Dance Like There Are Black People Watching, featuring an ensemble of rising improv stars.
Shop local cuisine on The Mag Mile (throughout February): The Chicago Food Stop is a new pop-up concept on Michigan Avenue, showcasing culinary items from some of the city's top chefs and restaurants.
Go to Folk Fest at the University of Chicago (Feb. 10 – 11): This year is the 63rd annual Chicago Folk Fest at the University of Chicago, highlighting folk musical performances and specialty workshops, including quilting, puppetry, fiddle, dance, and more.
Shake it off at a Taylor Swift-themed bar (Feb. 6 – 25): For those into (anti) Valentine's Day celebrations, as well as Taylor Swift, won't want to miss this Bad Blood pop-up bar featuring special Taylor-themed cocktails, sing-alongs, tarot card readers, and more.
Catch a screening during the Architecture and Design Film Festival (Feb. 1 – 5): The Chicago Architecture Center will be hosting its annual film festival with 15 films highlighting innovation and sustainability in architecture, design, and fashion.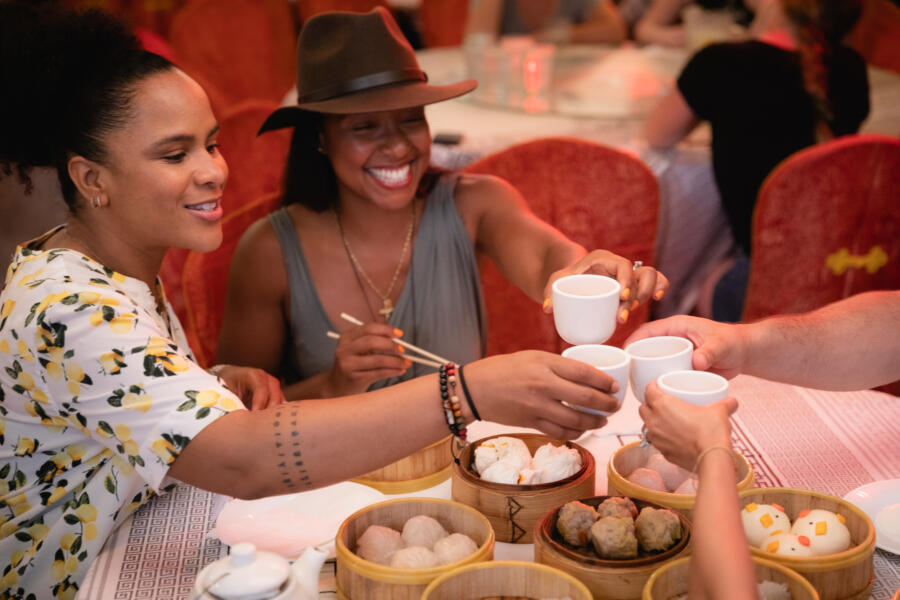 Enjoy culture and cuisine during a Chinatown Food Tour (through February): Taste your way around one of Chicago's best culinary neighborhoods, from Hong Kong dim sum to spicy Szechuan.
Defy winter at an outdoor music festival (Feb. 25): Local venue Empty Bottle partners with Goose Island to bring this free music festival to the streets of West Town every winter.
Sleep with the fishes at the Shedd Aquarium (Feb. 11): Head to the Shedd Aquarium for a special overnight sleepover. Families will be able to explore open exhibit spaces at night, create aquatic crafts, and complete a scavenger hunt.
Rediscover Cats through Broadway in Chicago (Feb. 21 – 26): Andrew Lloyd Weber's famed musical comes to the Nederlander Theatre for a six-night stay, with the same beloved music and fresh new choreography.
Shop at the Chicago Artisan Market (Feb. 11 – 12): Head to Artifact Events in Ravenswood to shop the artisanal market over Valentine's Day weekend, featuring local favorite food, fashion, art, and more.
Snag tickets for Les Misérables (starting Feb. 15): One of the world's most popular musicals returns to Chicago for a limited engagement at Broadway in Chicago's Cadillac Palace Theatre. 
Hear free live music at Epiphany Center for the Arts (through February): An arts center housed in a former church, Epiphany offers live music, plus food and drink specials, in its cafe bar each week.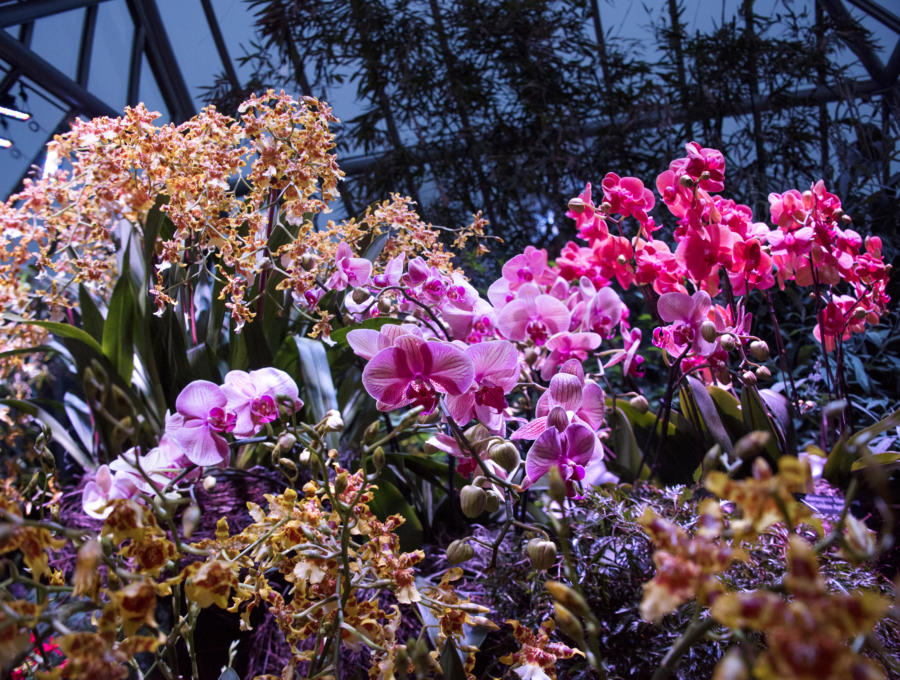 Doze with the dinos at the Field Museum (Feb. 10): This family-friendly event is every kid's dream — a sleepover inside the Field Museum, with plenty of hands-on activities for budding scientists and nature lovers.
Choose your own adventure at a literary exhibit (through February): Book lovers won't want to miss this choose-your-own-path experience at the University of Chicago, focused on the factors that signal "bookness", such as format, shape, binding, pages, and text.
See Muse at the United Center (Feb. 25): Famed British alt-rock band Muse will be bringing its latest world tour to the United Center, featuring special guests Evanescence and ONE OK ROCK.
Check out Wuthering Heights at Chicago Shakes (through Feb. 19): Emily Brontë's classic story, Wuthering Heights, will be performed at Navy Pier's Chicago Shakespeare Theatre with live music, dance, puppetry, and more, putting a unique and exciting twist on the classic story.
Explore Hogwarts at Harry Potter: Magic at Play (through February): Fans of the iconic book and movie won't want to miss their chance to visit the interactive space that brings Hogwarts and Harry's experience as a first-year student to life, exclusively at Water Tower Place.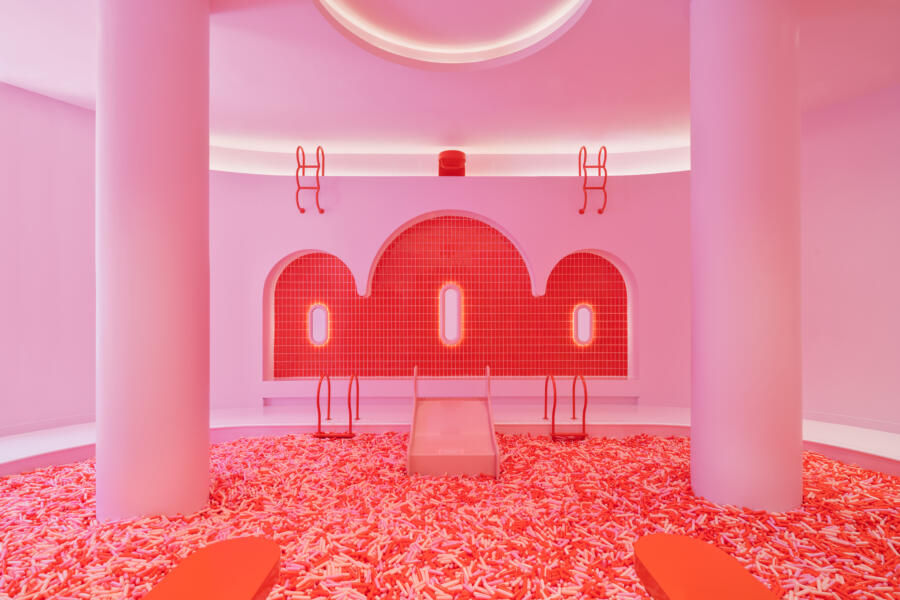 Watch Anna Karenina at the Joffrey Ballet (Feb. 15-26): The acclaimed Joffrey Ballet will be home to a short run of Anna Karenina, the mesmerizing ballet based on Leo Tolstoy's 19th-century novel. 
Go curling on a hotel rooftop (through February): Enjoy cocktails and curling on the rooftop terrace of the Gwen Hotel on Michigan Avenue.
Indulge at the Museum of Ice Cream (through February): Part whimsy, and part delicious, the Museum of Ice Cream features 14 magical installations and the option to sample various sweet treats throughout the museum.
Immerse yourself in color at Winter Colorland (through February): Chicago's Color Factory is bringing the winter whimsy with brand new seasonal installations, including a ski lift through a confetti snowstorm.
Cheer on the Puppy Bowl at the Den Theatre (Feb. 11): Wicker Park's The Den Theatre will be hosting a pre-football, family-friendly event where you can watch cute pups run about while enjoying food, drink, and activities for the kids.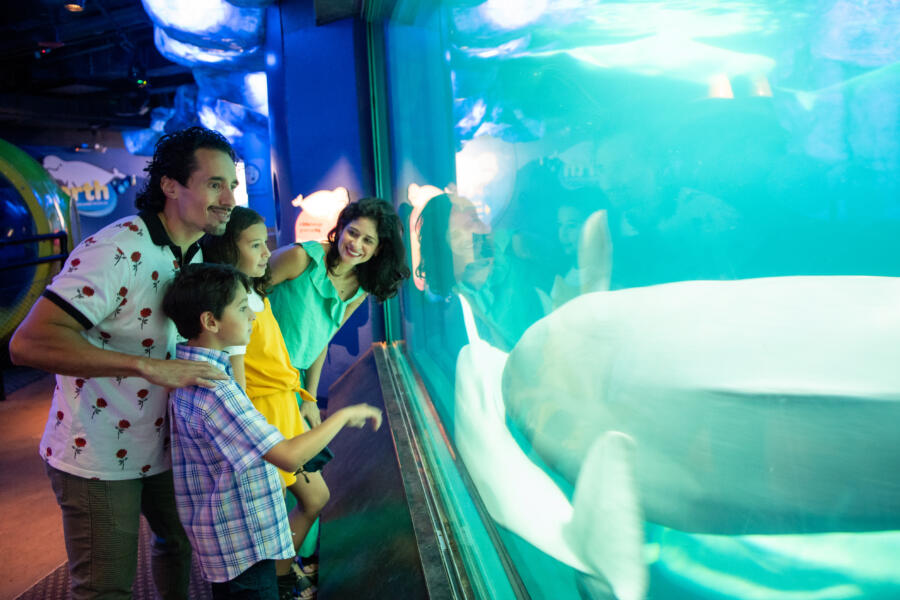 Learn about the country's most influential Black writers (through February): The newest exhibit at the American Writers Museum honors the contributions of Black writers throughout American literature, showcasing original artwork and interactive experiences to help tell the full story.
Laugh it up with Adam Sandler at the United Center (Feb. 5): Beloved comedian, actor, musician, and writer Adam Sandler heads to the United Center for his live show. 
Celebrate Valentine's Day with a burlesque show (Feb. 14): Dita Von Teese brings her famed burlesque show, Glamorantix, to the Chicago Theatre as part of her national tour.
See Sarah Silverman at the Chicago Theatre (Feb. 11): Comedian Sarah Silverman comes to the iconic Chicago Theatre for her latest our.