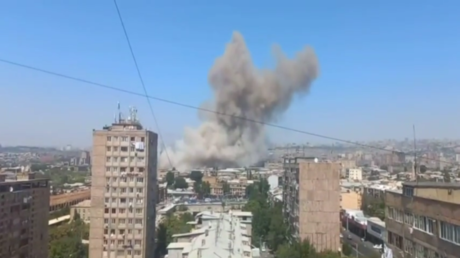 One person is dead and another 20 are wounded, Armenia's Emergency Situations Ministry has said
An explosion rocked a shopping plaza in the Armenian capital on Sunday, resulting in several casualties, according to the nation's Ministry of Emergency Situations.
According to the ministry's preliminary data, one person has died and another 20 were injured in the blast at the Surmalu shopping plaza in Yerevan. The city administration has said that there are some people stuck under the rubble and that a rescue operation is underway.
DETAILS TO FOLLOW