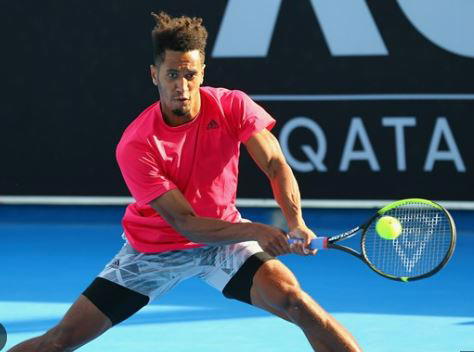 By John Egbokhan
Foremost patron of Nigerian tennis, Chief Ben Ezeibe, has tipped Michael Mmoh for success in future Grand Slam tournaments and ATP Tour.
Michael Mmoh is the son of Nigerian tennis legend Tony Mmoh and like his father, who achieved fame and fortune playing professional tennis and representing Nigeria in the Davis Cup, in what were the golden years of Nigerian tennis, alongside the likes of Nduka Odizor, David Imonite and Sadik Abdulahi, the younger Mmoh has taken tennis as a career and is enjoying a good run of form.
Michael Mmoh, an American, featured in the Australian Open, which is ongoing in Melbourne and despite losing 4-6, 1-6, 2-6 to compatriot Jeffrey Wolf in the third round last Saturday, Chief Ezeibe, a big tennis promoter said Michael Mmoh, "has proven that he has something in stock to offer", adding that "he did something more spectacular towards the end of last year by winning two challenger events and I told him that without hunger n self-determination he was going nowhere.
"His father Tony and Sadiq Abdullahi, now a Professor of Physical Education at one of North American University spoke to me last week'.
Cheif Ezeibe, who is acclaimed to be one of the most knowledge tennis officials in Nigeria said Michael Mmoh has what it takes to break into the world top 50 by April.
"For Michael to jump from 107 to 82 was sensational and hopefully, he has the capacity to reach top 50 before April".
The post Ezeibe tips Michael Mmoh to break into world top 50 appeared first on Vanguard News.