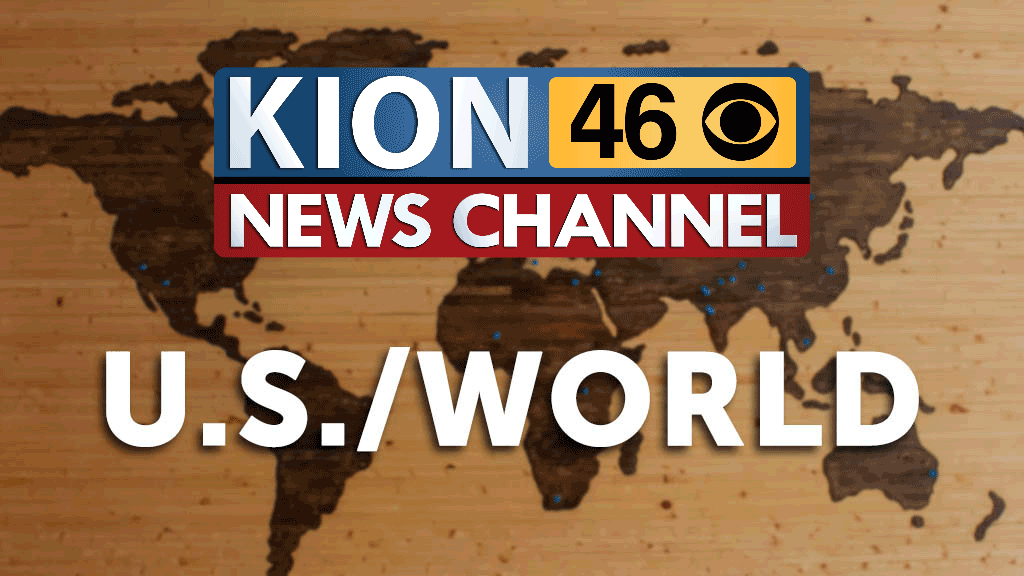 By Alaa Elassar, CNN
The United States Department of the Interior has replaced a derogatory term for Indigenous women used for centuries in five areas across the country.
The Board on Geographic Names (BGN) voted on replacement names to remove the word sq—, an "offensive ethnic, racial and sexist slur, particularly for Indigenous women," from locations in California, North Dakota, Tennessee and Texas, the department announced in a news release Thursday.
"Words matter, particularly in our work to ensure our nation's public lands and waters are accessible and welcoming to people of all backgrounds," Interior Secretary Deb Haaland, the first Native American to serve as a cabinet secretary, said in a statement.
"I am grateful to the members of the Derogatory Geographic Names Task Force and the Board on Geographic Names for their efforts to finalize the removal of this harmful word. Together, we are showing why representation matters and charting a path for an inclusive America."
In efforts to eliminate the word from all federal lands, Haaland issued an order in November 2021 that declared "sq—" derogatory and required the term to be removed from federal usage.
"Names that still use derogatory terms are an embarrassing legacy of this country's colonialist and racist past," the Native American Rights Fund said in a statement following Haaland's order. "It is well-past time for us, as a nation, to move forward, beyond these derogatory terms, and show Native people—and all people—equal respect."
The process to remove the term from federal use has taken more than a year. Haaland first established a 13-member task force to rename the features. The department then issued a list of possible replacement names for the geographic sites, and allowed public comments from the community on the proposed names. The agency said it also conducted tribal consultations.
In September 2022, the department renamed and removed the slur from nearly 650 other geographic sites, like mountains, valleys, streams, islands, canyons, and lakes, throughout the country. Many of the new names are Indigenous terms, such as Shluxiksikswana, meaning "the eating place," and "Mat Puy Nah Achhuukaayp," which in Kumeyaay Ipai translates to "the place over there where we go to trade."
'This is not just a new name for a community'
One of the newly named locations in California is Loybas Hill. The name, which translates to "Young Lady," was suggested by the Paskenta Band of Nomlaki Indians and "honors the past, present and future Native women from and living in the area," according to the release.
A second newly named location in California is Yokuts Valley, formerly Sq— Valley, where a community has spent two years fighting to remove the slur.
Roman Rain Tree, a member of the Dunlap Band of Mono Indians and Choinumi Tribes, both tribes indigenous to the valley, started a petition that garnered more than 36,000 votes to rename the location in Fresno County.
"What if I told you there was one common word sexual predators of Native American women used?" Rain Tree wrote in the petition. "What if I told you some individuals vehemently defend the term as a word of honor and respect? What if I told you an entire community was named after this word?"
The word "sq—" was introduced by Lewis and Clark in 1805 and used by early fur traders and trappers, according to the University of Idaho. In today's social context, Native Americans consider the term to be a slur.
Rain Tree said the "historical roots of the term 'squaw' suggests it emphasizes sexual desires when the term was used; to mean female genitalia; and to denote a Native American woman who provides sexual satisfaction."
The slur is often considered harmful, especially in relation to the crisis of missing and murdered Indigenous women. Native American and Alaska Native women "make up a significant portion of missing and murdered individuals," according to the US Department of the Interior.
"According to the Center for Disease Control and Prevention, the murder rate is ten times higher than the national average for women living on reservations, and the third leading cause of death for Native women," the department says. "Additionally, this group were significantly more likely to experience a rape in their lifetimes compared to other women."
Removing a slur that dehumanizes Indigenous women is a critical step that must be taken "to respect our community, all impacted grandmothers, mothers, daughters, future Native American female generations, and Mother Earth," Rain Tree said.
"This is the first of many necessary steps toward preserving the truth about Indigenous American history and facilitating healing between the Indigenous communities and both state and federal governments," he said after the name change was announced. "This is not just a new name for a community. This is acknowledgement of the first stewards of the land and a recognition that we are still here."
The three other renamed sites where the word has been eliminated are Partridgeberry, Tennessee; Lynn Creek, Texas; and Homesteaders Gap, North Dakota.
Two other locations were removed from being considered for renaming because one is "now listed as privately owned land" and the other is a "historical area that no longer serves as an unincorporated community," according to the department.
The-CNN-Wire
™ & © 2023 Cable News Network, Inc., a Warner Bros. Discovery Company. All rights reserved.
The post Five locations throughout the US have been renamed to remove a derogatory term for Indigenous women appeared first on KION546.