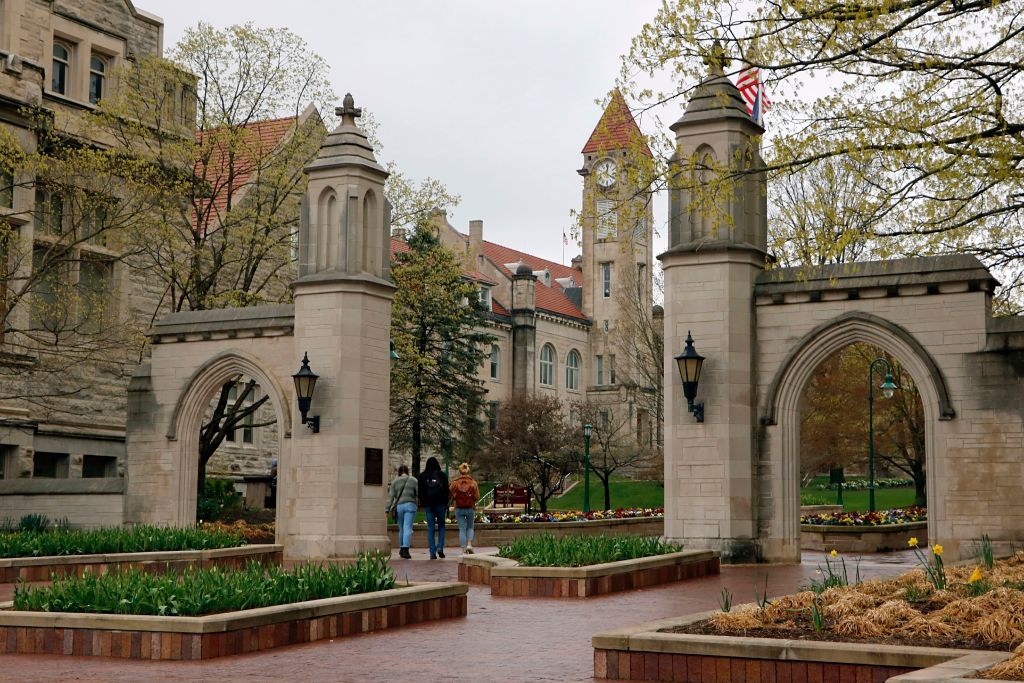 Indiana University says an 18-year-old student was targeted and stabbed on a bus in Bloomington for being Asian.
An 18-year-old Carmel, Indiana, woman told investigators that while waiting for the doors of the bus to open, another passenger began to strike her repeatedly in the head, police said in a statement.
The student, who has not been publicly identified, had multiple stab wounds to her head, was bleeding and was transported to a hospital, police said.
Billie Davis, 56, has been charged with attempted murder, aggravated battery and battery by means of a deadly weapon, according to online court documents.
It wasn't clear if the defendant had a lawyer who could speak on their behalf. The public defender's office for Monroe County, Indiana didn't immediately respond to a request for comment.
Read the full story on NBCNews.com here.