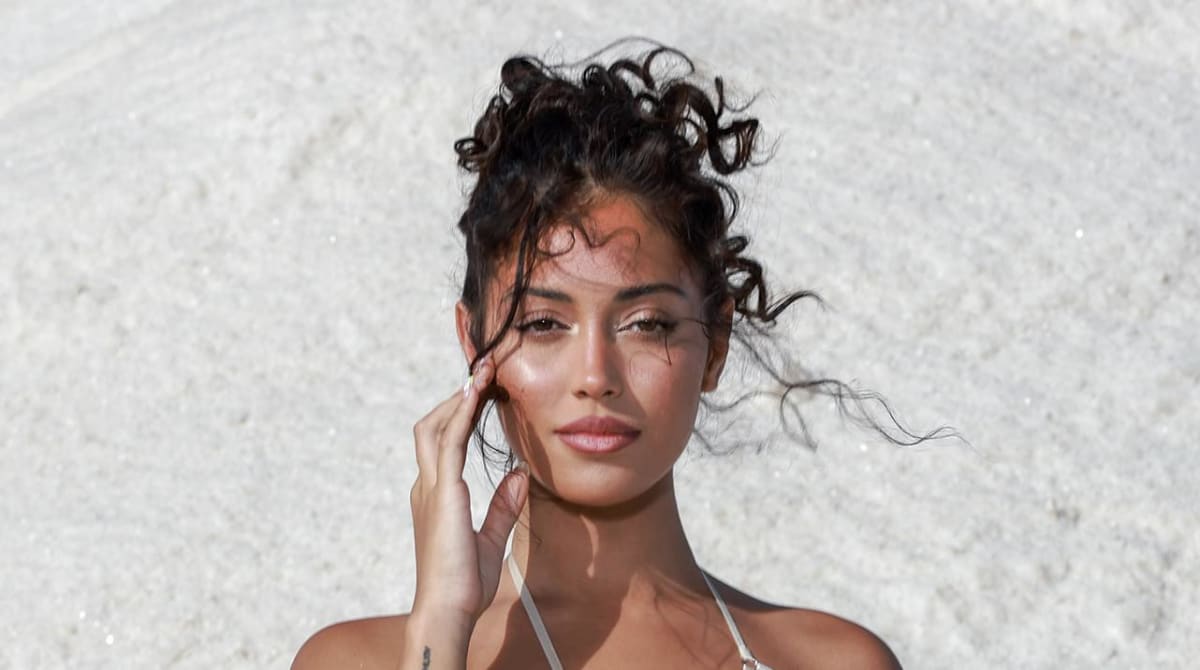 The SI Swimsuit model often experiments with makeup and shares tutorials on TikTok.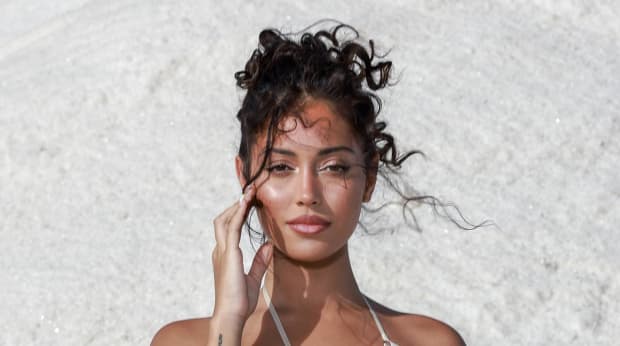 We love when models casually experiment with makeup and start a new craze. Cindy Kimberly did just that when she posted a gorgeous ballerina-inspired makeup look on Instagram. She captioned the Jan. 16 post with a simple swan emoji, likely a reference to the Tchaikovsky-composed ballet, Swan Lake.
Kimberly sported thin early 2000s eyebrows, a natural glowy base and nude lipstick. The SI Swimsuit model spiced the glam up with a heavy amount of light pink blush and white and pink ombré eyeshadow. Her hair was perfectly slicked back into a high bun and tied with a long white satin ribbon.
Fans and celebs chimed in to the comments to applaud the fun and flirty makeup and beg for a tutorial.
"Everyone's dream girl just blessing the feed," piped in Janice Joostema. "Icon," wrote Danielle Guizio, while Amani said, "fav look period."
"A gift 💝," commented the official Mirror Palais account. "wooowoowow," gushed photographer Nesrin Danan.
"a healthy relationship is magic for the skinnnnn," a fan wrote, in reference to Kimberly's new beau, professional soccer player Dele Alli.
View the original article to see embedded media.
In the pics, Kimberly wore a white tank top with tiny pink bow detailing and lace trim. She included two up-close shots of the makeup and a final photo of her side profile in which her back tattoo is visible.
Kimberly previously told SI Swimsuit that developing a self-care routine can help you feel grounded. She added that it's important to "reconnect with yourself physically" in order to "be your best self mentally."
"When you develop a routine that you can stick to and follow through no matter what, you find a feeling of safety and normality that can be very helpful when things are turbulent… I religiously stick to my morning routine because I find it to be my place of safety and home even when I'm traveling, working, dealing with my mental health," Kimberly said. "Journaling is probably my main, most important practice, checking back in with my feelings, seeing how I feel, what I want to do, change, what I'm grateful for. It helps me understand where I am and where I should go with the next few hours of my day. I also do some sort of stretch or yoga every morning."