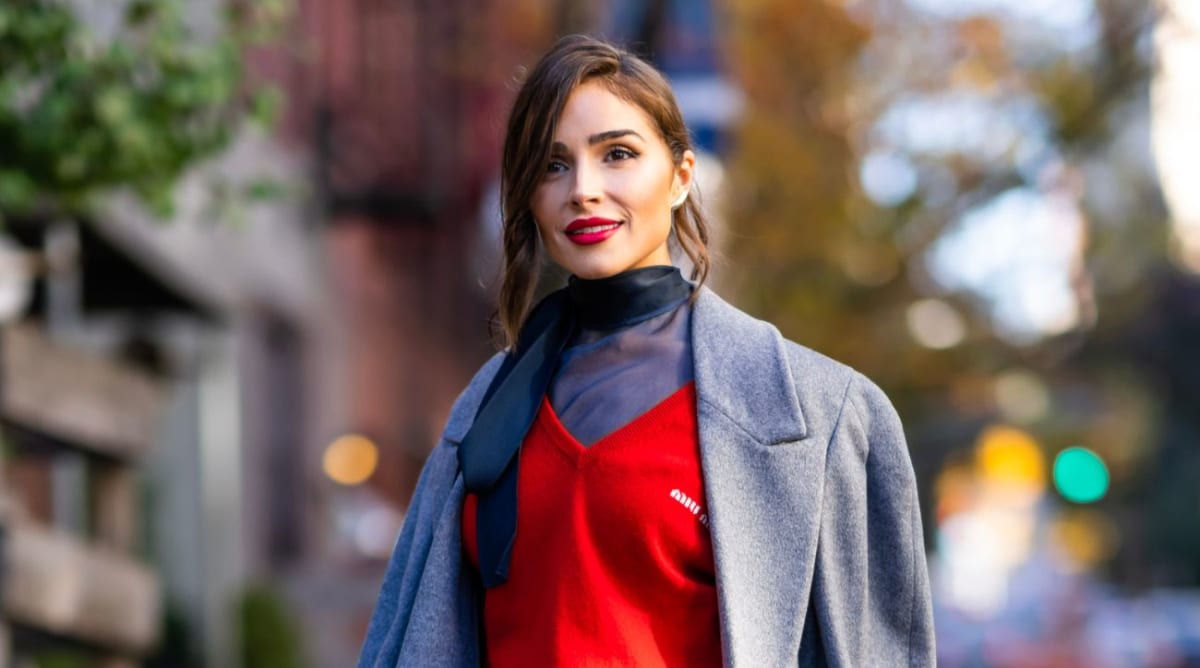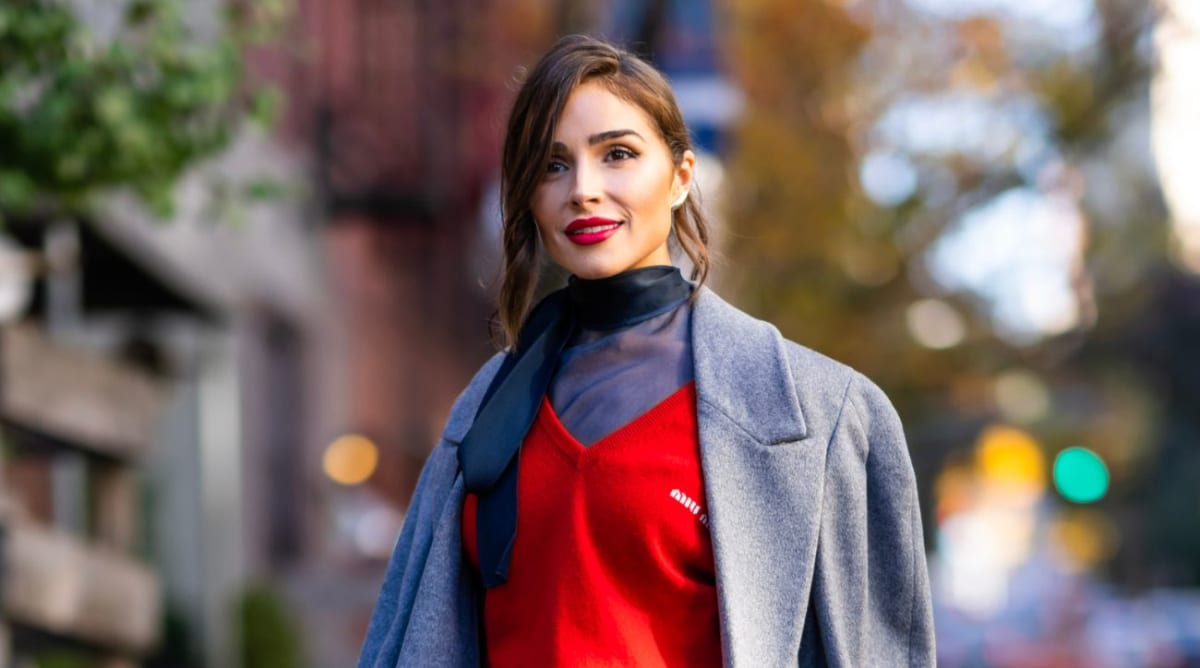 The SI Swimsuit model cheered on her boyfriend, 49ers running back Christian McCaffrey.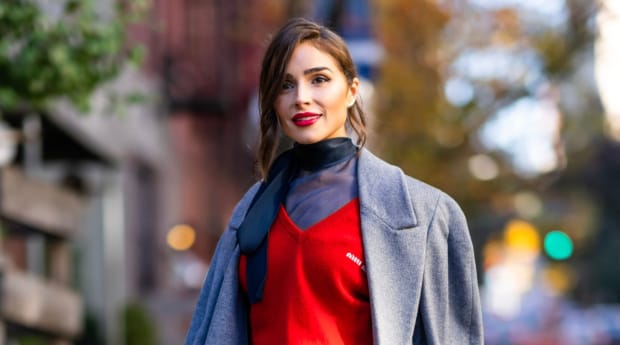 Olivia Culpo's love for fashion is as clear as her devotion to her boyfriend, Christian McCaffrey. The SI Swimsuit model has been sharing game-day outfits with her social media followers all NFL season long. The latest in her fashionable Instagram content was a monochromatic look she wore to cheer McCaffrey on at the NFC divisional-round game as the 49ers faced off against the Cowboys on Sunday.
The 2012 Miss Universe wore a black off-the-shoulder top, black jeans and a vintage 49ers leather varsity jacket, which she paired with shiny black boots and a crocodile-embossed black handbag.
Culpo shared her outfit on Instagram with two photos from the stands and a pic on the sidelines, in which she also donned a black 49ers baseball cap. The carousel also included a brief video clip of her and McCaffrey as they embraced.
"LETS GOOOOO 49ers!!!!!! what a freaking year 👏🏼 @christianmccaffrey @49ers," she captioned her post.
Friends and fans chimed in to comment on both Culpo's outfit and her sweet relationship.
"LFG !!" wrote fellow SI Swimsuit model Brooks Nader, while 2022 co-Rookie of the Year Christen Harper commented with a single heart-eyes emoji.
"It's giving Sandy from grease," wrote one person, while another individual observed, "I love that he comes to hug you! So sweet!"
Culpo shared a few "get ready with me" videos on TikTok prior to the game's kickoff. She asked fans for help picking out her outfit for her beau's "very, very important game." In addition to the outfit pictured above, Culpo's other look was "a little more casual," with a black hoodie, cargo pants and red pointed-toe boots.
View the original article to see embedded media.
An additional clip revealed that while Culpo's followers favored her second outfit, she shared that she felt "so claustrophobic" in the hoodie that she opted for her first choice instead.
"This is my final lewk," she stated while she struck a pose for the camera with a peace sign.
The 49ers defeated the Cowboys and will move on to the NFC championship game, where they will play the Eagles on Jan. 29.